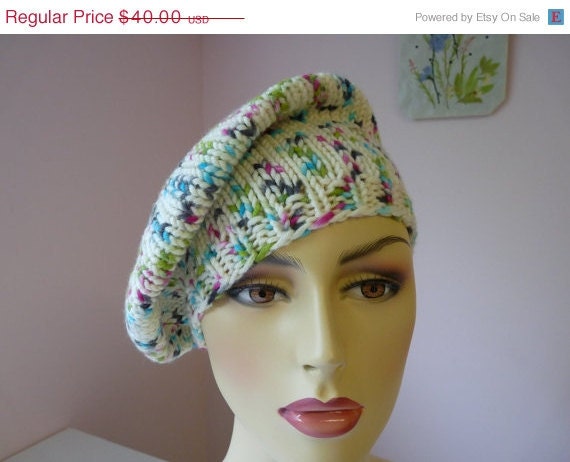 LikeMyHat shop owner Laurie is a mother of 4 living in Quebec, Canada. She has a passion for teaching psychology and knitting. Her shop is full of her awesome knitted items! Oh and being that this is a book blog I have to share that her shop name comes from the book Go, Dog, Go! Laurie's father would often grab every day objects and place them on his head asking "do you like my hat?". What a great way to honor her father by naming her shop from such a silly and fun thing he would do. Come back October 14-24 to win her super cute Halloween Themed Wool Hat. Make a purchase in her shop between now and the end of the giveaway to earn an extra 10 entries! Also to keep up with the latest goings on you can follow her on her blog
kittysfiberjourney.com
Or on her Facebook
www.facebook.com/likemyhat
What is your Favorite Item in your Shop?
My favorite item is this scarf because it was a totally creative projet. I had no pattern. I just played with the wool, the button and the lace and it all came together for me. Very feminine and very soft and warm!
www.etsy.com/listing/77377302/pink-and-purple-merino-wool-scarf
What is your favorite thing to do in the Fall?
I love to walk in the woods, collect leaves and watch the snow geese that migrate over Québec!
Where do you draw inspiration from for the knits?
I am a very visual person so I sort of absorb everything I see. I read books, magazines the internet and also everyone around me. I look for simple but beautiful patterns that will look wonderful in my different fibers and I love color!
When and where did you learn how to knit?
I learned to knit early 7 or 8, but only became a knitter about 10 years ago, in my late 30's. That is actually the subject of my next blog post :)
Any tips for the novice knitter?
Advice: knit, knit, knit. Knitting is a very inclusive art. There are no prerequisites and no tests! Knitting is a relaxing and very fulfilling craft. It may take time to manage the needles, but your hands will learn and it will become easy! This is the most exciting time in our history for fiber arts. The different types of yarn we can use are endless! Believe me, once you have started, you won't want to stop!