Shop owner Anna from GracefulByAnna is new to Etsy! So come join her on her new journey in being a shop owner on Etsy. I just know you are going to love her stuff. She is offering 3 items from her shop just for the Hop giveaway! Come back tomorrow to see what they are and to begin entering the giveaway. Because her shop is so new I'm going to give any one who buys an item from her shop during the giveaway a bonus 12 entries!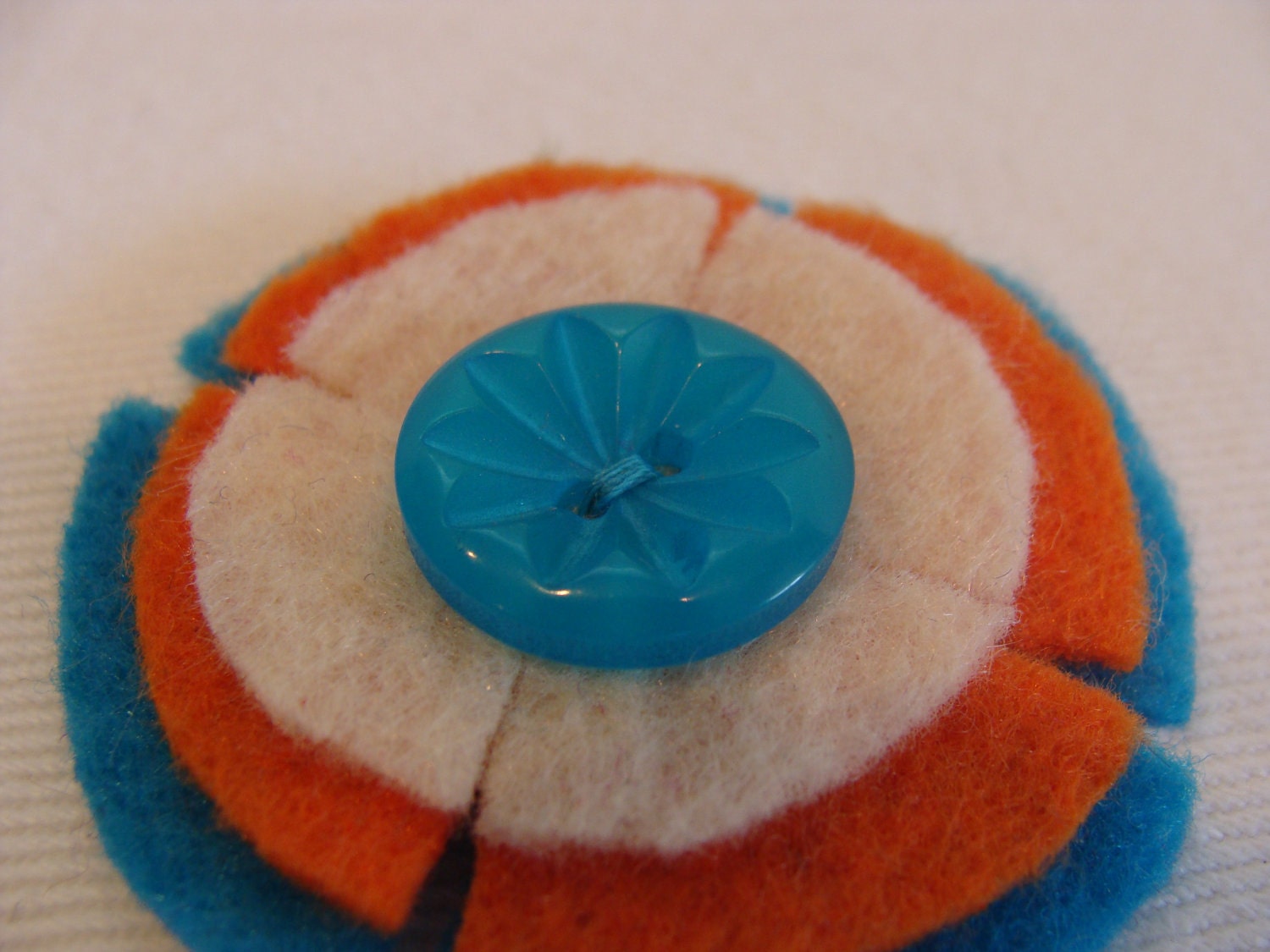 Your shop is brand new what made you decide to jump in and open an Etsy shop?
I am turning 30 in 11 days. Towards the end of last year I really just felt like something had been missing in my life. I enrolled back in school which I started in the spring. Over summer break I still just felt this empty void. The best way to describe it was that it was a feeling like I'm just not doing what I want to be doing. I have always been a creative person. I love sewing but normally just find myself making baby quilts as gifts for friends when they have a new baby. I've never dedicated my time to do something I REALLY love to do. I've been fascinated by all the felt flowers and headbands I've seen around and when I saw how EXPENSIVE some of them were and the quality wasn't even very nice I told myself I could make that and I wouldn't have to charge as much as these other people. I try to keep my prices low. I know I live on a budget so I want people to be able to afford my items. For the past 2 months between writing a number of papers I have been working on my headbands and flowers. I wanted to have a Grand Opening so I've been waiting for the day to finally launch my site. The only problem with that was that I just kept coming up with other ideas of things to make so it kept pushing back my launch date. Finally I told myself I have over 60 items finished I just need to get em on there. So FINALLY I opened my shop! YAY!! I can say my Etsy Shop and my
GracefulbyAnna.blogspot.com
blog has helped fill that empty part of me that was missing. Now I just wish I had more hours in the day so I could focus on making more items!!
What is your favorite item in your shop?
I'm in LOVE with my feather headbands. I just like the overall look of it and how it has the cuts around the edges. I really like the placement as well when you put it on. It's perfect in time for Thanksgiving too!
What is your favorite fall time memory?
My birthday falls on the 23rd of October so pretty much all my birthday parties are Halloween themed. Last year I had a BIG party and had tons of left over supplies like cups, plates, chips, and little odds and ends. I had always wanted to have a Pumpkin Carving Party. I didn't have much money to be able to buy food again after just throwing a party the week before but with the left over items I did have I decided to invite my family and some friends over. Everyone just brought their pumpkins and little appetizer type things to eat and I provided non alcoholic beverages and chips (all leftovers from my party). We all sat around one big table outside and carved our pumpkins, snacked on food and enjoyed each other's company. After we played Uno and watched a football game. It was one of the most fun days EVER! In fact, it was so much fun I am throwing my 2nd Annual Pumpkin Party this year combined with my Birthday Party afterwards. I'm so excited!
How long have you been making hair accessories?
I actually just started really making these 2 months ago. But I have been sewing and making crafts for as long as I can remember.

What are your future plans for your shop?
I'm hoping to grow little by little to provide additional accessories. I have so many ideas and items I want to make it's just a matter of having the time to make them all. I'm so excited though to show everyone what they are!! Check back often to get a peek!
Anything you want to mention or add? :)
Most people think I would be a mom. I'm not...yet. But I have an In-Home Daycare. I take care of the lil ones! A lot of my inspiration comes from them. Or a lot of times I find myself thinking "If I had a lil girl I would want her to wear one of these."