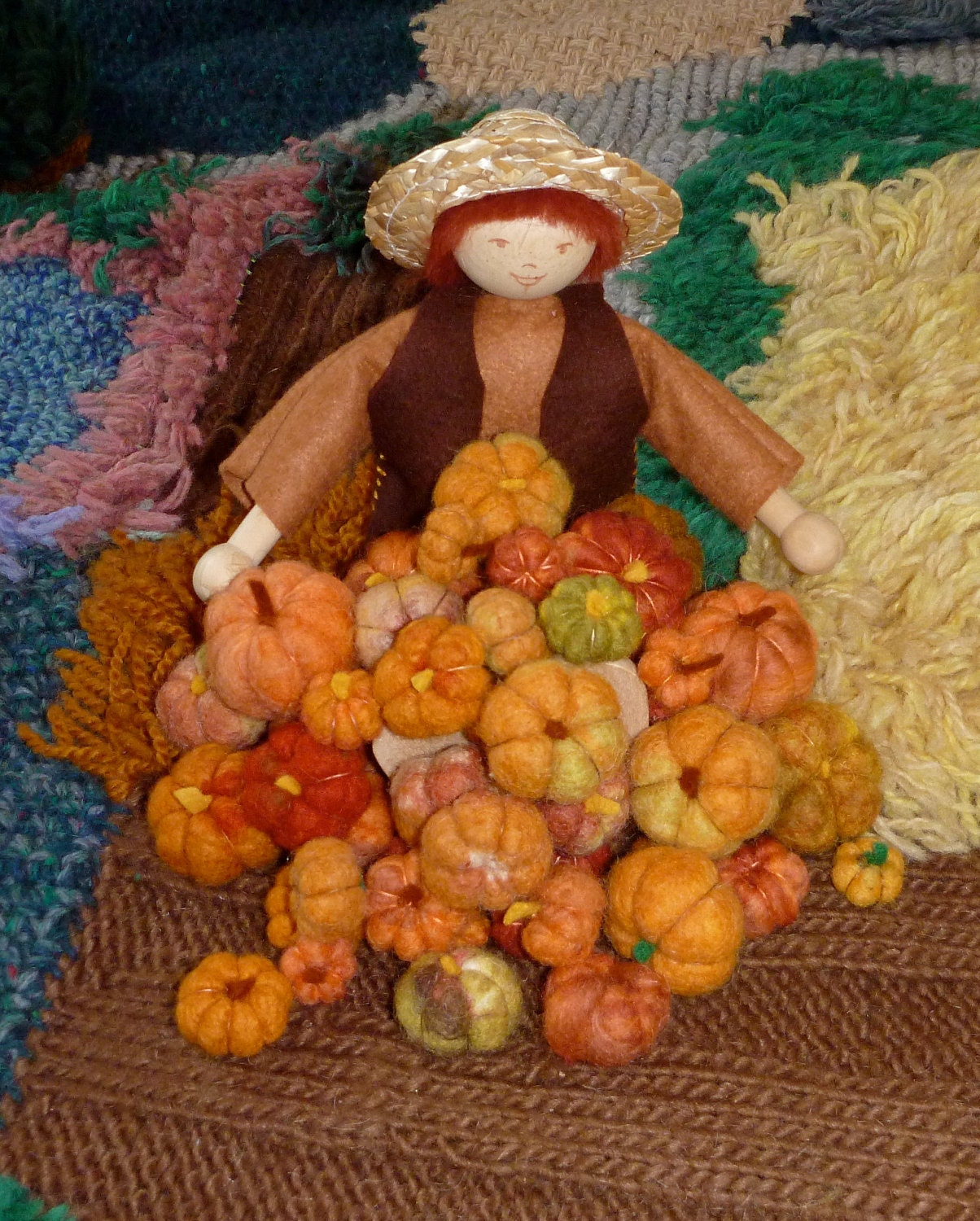 Shop owner Natasha of Nzimm has set up a shop that is a wonderland of adventure. Beautiful dyed silks, acorn capped little folk, wooden eggs and gnomes so colorful you just want to dive in and play with them! She is donating a couple of her super cute wool pumpkins. Perfect for decorating, shadow boxes, doll houses or just for play! Check out her shop to see what other hidden fairyland things she has.
Where do you draw your inspiration from?
Let's see......
My inspiration is often my drive to create (my hands love to fiddle!!) and the materials around me. I love trying new craft projects!
What made you decide to open an Etsy shop?

I recently had my first child and decided to stay at home for a while. I was familiar with Etsy and had wanted to participate but didn't have the time while I was teaching full time. I have been able to put some of my things on Etsy this year and look forward to building my shop with the many more things I am working on right now.

What is your favorite scary book/movie to read/watch this time of year?

I can't think of a scary book or movie I like, I'm more of a feel good drama type.
What are your future plans for your shop?

I love my wool pumpkins, each one is fun to create. I love autumn and making these pumpkins every year is a tradition I started about 3 years ago.
What is your favorite item in your shop?

The dolls are also my favorite as each one is unique and I find their personalities come forth as I work on them. I'd like to focus more on the large dolls this coming year.