Top Ten Tuesday is hosted at
The Broke and the Bookish
.
OK so I read both "mommy" books and "children" books. So I was in a debate on what I should do for this top ten. Then I realized that since I read waaaay more children's books than I do adult/ya/na books that I should make this top ten all about the books I've read to my son. So here is my top ten list of books I've read to my son so far this year...some were read before I returned to blogging. All of these books were read with my seven year old son who is severely learning disabled.
1. A Classic for sure! This was one that always captured my imagination as a kid so I was so happy to share it with my son. Oh and the illustrations! Heaven! This was part of the 1001 children's book challenge.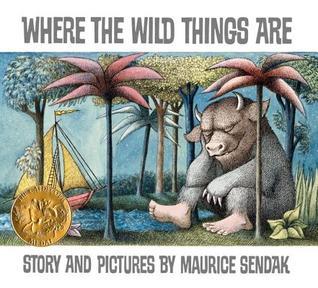 2. Ah Splat the Cat is a very popular series in our household. We read a few of them this year so it is hard to narrow it down to one but this one was probably my favorite of the ones we read.
3. We read this one this year as part of the 1001 children's books challenge. This was a new one for me and I absolutely fell in love with the illustrations. I borrowed a copy from the library and now want to find my own copy.
4. This was another book that I was not familiar with but is a classic. It is also part of the 1001 children's book challenge. This was another one where the illustrations just drew me right in.
5. Cats are always a hit for my son and this on was no exception. As another read for the 1001 children's book challenge I was happy to find a cat book for him. My future crazy cat lady son ADORED this one.
6. This has great sentimental value for my family. This was one of my stepdaughter's favorite books when she was little and insisted that we read it to her over and over again. While we have read this a number of times to my son, this year was the last time I read i.t. It had to be officially retired as the spine broke on the book and my son has gotten too old for it. But this will always be a family favorite since both children just loved that adorable bunny.
7. This was a delightful find that my son grabbed off the shelf during our last trip to the library. Not only was it chock full of cats but the story was wonderful and encouraging to children who are shy or nervous.
8. Ah my great shame...this had sat on my netgalley shelf for years. I mean literally years. I requested it back when I first started blogging and somehow it remained even during that 3 year hiatus from blogging. Which really was a shame because this book was wonderful.
9. This is a book that I appreciated more than my son did. It was read shortly after the death of my mother in law and with my parents being ill (they still are having medical problems). It hit me in a way that is hard to explain. It was bittersweet and I loved the ending of it. I had a hard time hiding my tears from son because it hit me right in the heart.
10. Out of all the books on this list this one right here is the most important one. It is actually not one book but a series of books. Each one adds more and more words till suddenly the child is reading a whole book on their own. This was the first book my son ever read on his own. He was so proud of himself it was amazing. Most parents struggle with teaching their children to read but when you have a special needs child it is soooo much harder. But oh the reward just to see him smile and giggle when he realized he was reading....I can't even begin to describe how freaking amazing it was to see. He insisted I send a note to school to tell his teacher how he read a book all by himself. We have another set of these to review.