Tell us a bit about yourself: How long have you been blogging? Where are you from? How did you get into blogging?
I first started blogging a number of years ago when I realized that I had literally only read two books the previous year. I realized that being a mommy was overtaking my life and I had lost my love of reading. I quit blogging about 3 years ago and recently felt the blogging itch again and started back up just a few short months ago. It is interesting how much my life has changed in all these years.
Currently I live in Central Jersey with my husband, 17 year old stepdaughter, 7 year old son and our cat Marshmellow.
What is one book everyone should read?
Speak by Laurie Halse Anderson...it was one of those books I could not put down. Seriously, the first time I read it I tossed and turned for about two hours before having to get up out of bed just so I could finish it. I made my stepdaughter read it. It is a very powerful book that I think all teenagers and parents of teenagers should read.
What is your favorite genre and why?
No use in denying it...it is all about romance. The thing with romance is it can also sneak its way into so many other genres. I can read a contemporary romance one day and then be whisked off to a post apocalyptic world the next to a world filled with vampires the following day.
What book are you reading right now?
Down London Road by Samantha Young...though I'm not enjoying it as much as the first book in the series On Dublin Street (review coming soon)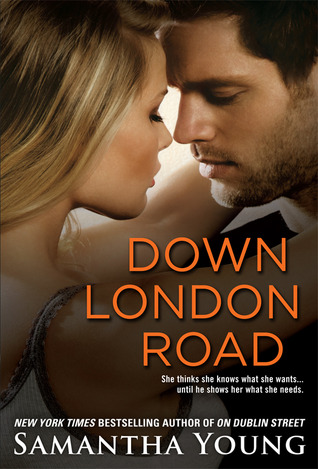 What book are you most looking forward to reading this summer?
Honestly, there is not one book I'm most looking forward to. I'm actually most looking forward to reading a whole huge stack of books with my son this summer. I have a goal of reading him 100 books over the summer. He is 7 but severely learning disabled. So I look forward to keeping up his love of books. There will be a lot of Berenstein Bears, Little Critter's, Splat the Cat, Cat in the Hat books coming his way :)