I wasn't going to participate in this weeks top ten but well...I couldn't resist. I was curious as to what I had listed as my most read authors so I hopped over to goodreads to take a look. It was rather surprising I must say! Top Ten Tuesday is hosted by
The Broke and The Bookish
1.
Christopher Pike - According to goodreads I've read 37 of his books. When I was a teen he was an author that I read everything he wrote. I read them all more than once and did the peepee dance till the next Pike book came out. Honestly I wouldn't be surprised if I was missing a book or two on there that I read. Might be time to go back for a reread and see how much difference 20 years makes.
2.
3.
R.L. Stine- 31 books. Another staple of my teenage years. I was obsessed with the Fear Street books. I only read one or two of the Goosebumps books but they were for younger readers than I was at that time (now of course I don't care what the age is on books I read them all). Again it has been about 20 years since I've read a lot of these. Also I'm pretty sure I haven't marked all the ones I've read.
4.
5.
V.C. Andrews- 25 books. I stopped reading the books under V.C.'s name a long time ago. The ghostwriter of her books at first did a fairly good job. But every book after the Cutler series was pure junk. I made it through a few books of the next two series but it was just not the same. Andrews had a way of creeping you out and keeping you reading. This ghostwriter is just a hack. When I saw a few years ago that he wrote a vampire series under her name I nearly puked. I mean seriously? Vampires? Anyway I WONT be reading any more of the books that come out. VC died many many years ago and to continue to write under her name is all about the money and nothing more.
6.
L.J Smith- 24 books. Ah here is another one that makes me sad. Loved LJ's books so much when I was teen. I read them over and over and over again. Especially the Forbidden Game books. Most people know her for the Vampire Diaries books. And that is where the sadness comes...she no longer writes the Vampire Diaries books. It is sad that she could not retain control of her own creation.
7.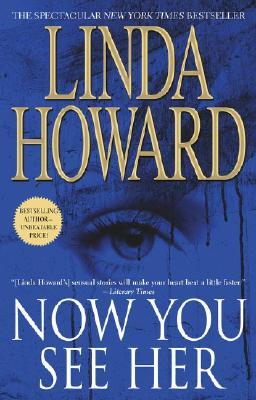 Linda Howard- 24 books. In my 20's I couldn't stop reading Linda Howard she was a favorite for sure. Honestly, I can't remember the last time I read one of her books. Maybe it is time to catch back up. For a while there I couldn't get enough of her books.
8.
Carolyn Keene- 20 books. Ah I fondly remember being in the fourth grade and trying to sneakily read a Nancy Drew book during math. My teacher of course caught me. She was mad/proud that I was reading. My parents didn't even get mad. How can you be mad for a child being so passionate about reading? When I was younger I gobbled up the Nancy Drew books like candy. When I was in 4th grade it was all about Nancy!
9.
10.